AKKORK INTERNATIONAL ACCREDITATION in MPEI
15.02.22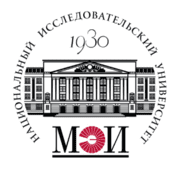 On February 15, 2021, an online meeting of the AKKORK International Accreditation Council was held at which decisions were made on the accreditation of the educational programmes of the National Research University "Moscow Power Engineering Institute.
The meeting was attended by members of the AKKORK International Accreditation Council:
Karl Donert – the Director of the European Quality Center; President of the European Association of Geographers EUROGEO;
Patricia Georgieva – ENQA Expert, Member of the Registration Committee of EQAR Accreditation Agencies;
Pavel Drashar – Chair of the Committee for Awarding the Eurobachelor®, Euromaster® and Eurolabel® Quality Marks, Member of the European Chemical Association;
Mikhail Soloviev – Vice-Rector of the Yaroslavl State Pedagogical Education University named after KD Ushinsky.
On the agenda of the meeting was the consideration of the results of the external evaluation of the MPEI educational programmes.
Based on the results of the meeting, a decision was made:
To accredit the following programmes for a period of 4 (four) years:
Fossil and nuclear energy units (MA).
Water and Fuel technology in power engineering (MA).
Electrical equipment and electric facility of enterprises, organizations and institutions (BA).
Members of International Accreditation Council pointed out that MPEI has strong and sustainable relations with employers, which have positive effect on students training, thus helping them to faster adapt at the workplace after graduation.