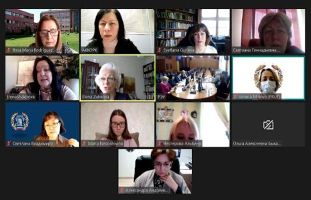 On April 20-21, within the framework of the procedure of external education quality assessment and preparation for international accreditation of higher educational programs an online visit to the Plekhanov Russian State University of Economics was held.
Two main educational programs are submitted for international accreditation.
More..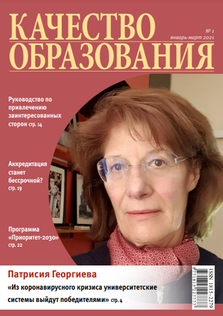 One year after the introduction of quarantine restrictions in Russia and Europe, after the hasty transition of educational institutions to online operation and the consequent transfer of quality assurance procedures to a virtual mode, we have reached the stage where we can reflect on the changes that have taken place, learn lessons and develop strategies for the future. The current issue starts with an interview with Patricia Georgieva, member of the Registration Committee of the European Quality Assurance Register (EQAR) and international expert in education quality assessment, who answered in detail the questions on the impact of the pandemic on various aspects of the activities of HEIs and quality assurance agencies in the European Higher Education Area.

The State Policy section features an article on the prospects of the transition to indefinite state accreditation of Russian universities: this scenario for the future has become a reality, largely due to the changes caused by the pandemic. The Digital Education section includes an article on the positive experience of digitalisation of two Russian universities - a process which relevance has increased manifold due to the global coronavirus crisis.
More..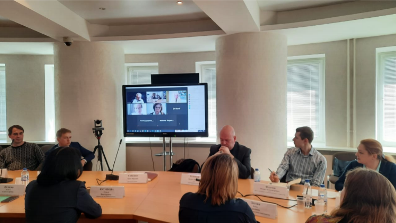 On April 12 and 13, within the framework of the international accreditation procedure for Chemistry educational programs a visit of a hybrid format of the European Chemistry Thematic Network (ECTN) and AKKORK to Samara State Technical University (SamSTU) took place.
Six educational programs of SamSTU are submitted for accreditation.
More..