On July 12, 2021, an online meeting of the International Accreditation Council was held, at which decisions about the accreditation of programmes of Petrozavodsk State University and Russian Economic University. G. V. Plekhanova were made.
More..
16th INQAAHE conference was held during 1-10 of June, on which special features of maintaining high standards of quality education in difficult times were discussed
More..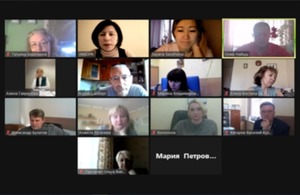 On April 27-28, within the framework of the procedure of external education quality assessment and preparation for international and professional and public accreditation of higher educational programs an online visit to the Petrozavodsk State University (PetrSU) was held.
Two main educational programs are submitted for international and professional and public accreditations.
More..