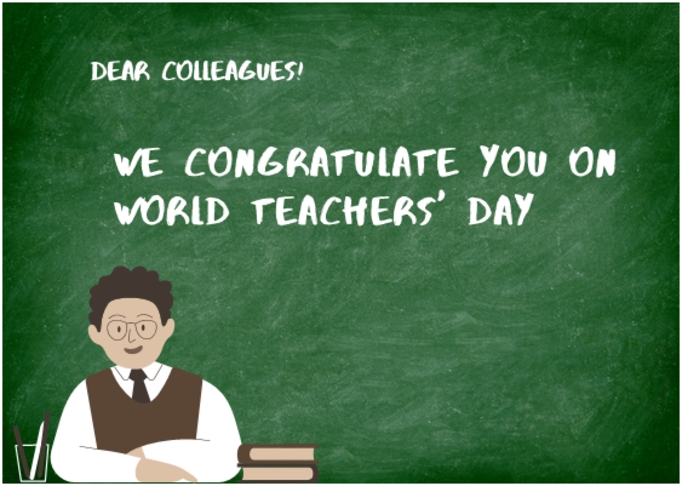 Congratulations on World Teachers' Day!

We express our gratitude for your challenging, but significant work, for warmth, wisdom, honesty, great patience, for the ability to share your knowledge with others, for the interest in science that you generate in your studies.

Teaching is an important profession. Thanks to your support and valuable attention that fill students with energy and desire for discoveries.We wish you meet applicants striving for knowledge each year. Let the news feed highlight your graduates' outstanding accomplishments, inspire pride, and give you excellent marks for your professional skills.

And personally to each colleague we would like to wish that teaching brings joy and brilliant results, health remains strong, and the mood excellent!
Professional – public accreditation is one of the directions of independent assessment of the education quality, through which reviewers can assess the compliance of the programme graduates training with the demands of the labor market. In addition, professional – public accreditation is an effective tool for improving the education quality, since universities have the opportunity to obtain objective information about the compliance of the educational programmes with professional standards, the demand for the programme in the labor market and the quality of its implementation.
More..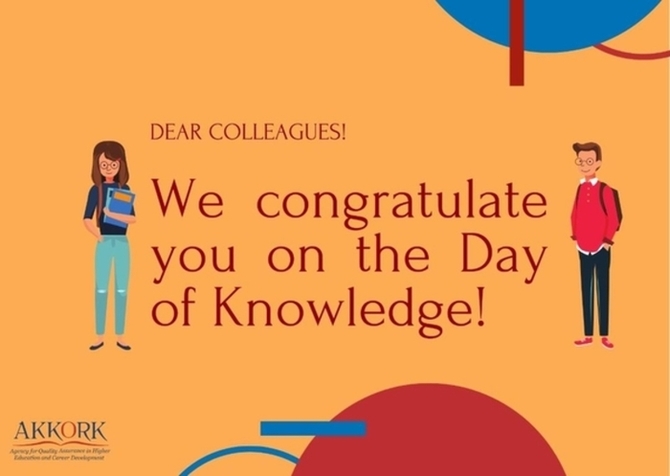 Dear Colleagues!

Agency for Quality Assurance in Higher Education and Career Development congratulates you on the beginning of the academic year and the Day of Knowledge!

2021 is the Year of Science and Technology in Russian Federation. We sincerely believe that new discoveries await you in the new academic year. Together, we can strengthen the education system and help the younger generation to contribute to science and history.